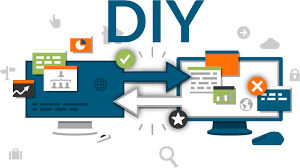 Web Hosting
Jan 21, 2019
0
---
Are you planning to move your website to a new hosting company or a different server? Do you understand the challenges and risks involved in doing so? Do you know the best way to move your website from one host to another to avoid data loss and downtime?
The biggest risks involved in switching web hosting or migrating to a new server is the loss of data and, and downtime. Both of these risks can make your website temporarily inaccessible to users and search engines which just like you guessed can result in a low search engine ranking and a business setback.
To help you overcome this and transfer your website from its current host to a new host, we put together this step-wise tutorial on how to safely move your website from one web host to another without any data loss or downtime.
Step 1: Choose a New Reliable Web Host
This is an essential step in transferring your website to a new host. Surely, you don't want to move from a bad web host to a worst web host who cannot even handle your growing traffic. It's important to look out for a hosting company that will understand your website's unique needs and goes above and beyond to offer you services you'll enjoy.
At Upperlink.ng, we give our clients the best web hosting experience they can imagine whether in the form of reliability, stability, 24/7 technical support or otherwise. We're always there to pamper our clients, ensuring their business website goals are achieved.
Step 2: Join Your New Hosting Provider
After making your choice, join your new hosting provider. However, ensure not to cancel with your old hosting provider and do not inform them of your wish to cancel. Keep this a secret from the former host or they might prematurely terminate your website and cause downtime when you're changing your web host.
At this stage, you have hosting accounts with two hosting providers (that is old and the new one).
Step 3: Transfer Your website from the Old host to the New host
At this stage, carefully migrate your entire site from the old host to the new one. A secure and easy of doing this is by connecting to the old host's File Transfer Protocol (FTP) and downloading all your files, and then by connecting to your new host's FTP and uploading all your data.
Note that you need to maintain the same files, file names and folder structures. There's also need to back up any databases on the old host and upload the backup files to the new host via FTP. You must then restore your databases from those backup files.
Step 4: Change Your Domain Name's "Domain Name System" (DNS)
After you successfully have all your files on both hosting accounts, proceed with changing your domain name's DNS. Your new host will provide you with the correct nameservers and you will have to contact your new hosting providers to find out what DNS settings you will use for your domain name.
Once you've gotten the correct DNS, contact the company where you purchased your domain name to make the necessary changes. If you bought your domain name from Upperlink.ng, we are always happy to assist you with each step of the process.
Step 5: Finishing Touches
Once your DNS changes have been made, you will need to wait for 1-3 days before your site will load from the new host. During this period, your DNS is propagating worldwide, and your site will be randomly loading from either the old host or the new host. Once the period is over, your updated DNS will be functional, and your site will only be loading from the new host. At this stage, you'll need to contact your old host and cancel your hosting account with them.
Note that if you originally bought your domain name from the old host, you should not cancel your domain registration.
With these steps concluded, you've successfully switched hosts with no downtime and data loss.
For more information and technical support or if you wish to learn more about how to change your hosting provider, do well to contact our customer support. We're on standby 24/7 to offer any web hosting assistance you may need.