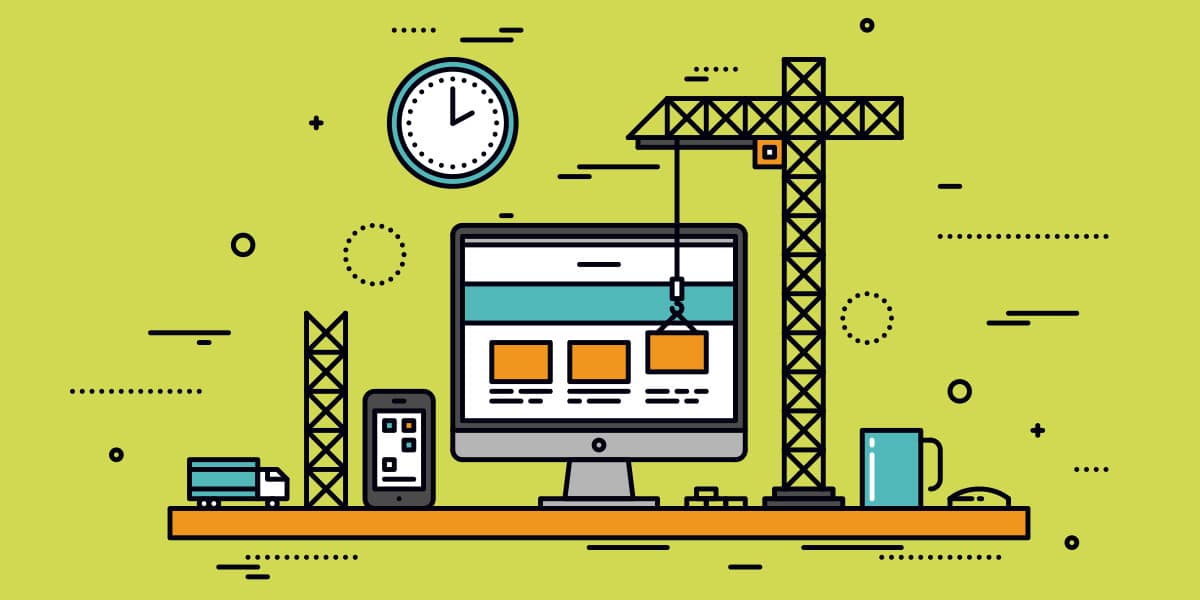 ---
8 IMPORTANT THINGS YOU SHOULD KNOW BEFORE BUILDING A WEBSITE FOR YOUR BUSINESS
Probably, you've read about the importance of having a business website for your business from our blog, or you've heard it from friends, family and business associates. Or maybe you've decided to get a website for your business to help you reach a wider audience and intensify your marketing efforts, among other benefits of having a business website.
What do you wish to achieve with your website?
What do your customers want and how do they behave online?
Domain Name
Go for a professional, but ensure the person/company suits your style and budget
Sitemap
Content and Design
Website Development Takes Time
Maintaining A website Requires Commitment
Kudos! That's a first step; the decision phase.
One thing you should know though is that though it's a rewarding experience, building your own website takes more than clicking away on your mouse. In this piece, Upperlink.ng, an experienced and reliable web hosting provider in Nigeria intimates you with the top eight things to consider before building a website for your business.
What do you wish to achieve with your website?
This is a vital part of creating a website; the aspect where you mentally design your website according to what you wish to achieve. However, many business persons or would-be website owners fail at this phase because they do not truly understand what they want out of a website, especially when you have no expert guidance. Any are known to get it all wrong and create an unsearchable blog when what they need is a functional website that's capable of accepting booking and payments.
A common mistake made by inexperienced individuals who try to set up a website themselves is choosing the wrong WordPress (WordPress is the most popular and most used Content Management System (CMS) on the web). There exist wordpress.com and WordPress.org. While the former is hosted by WordPress and acts more like a blog, the later allows you to host your own website or blog, upload the CMS and add desired plugins.
If you wish to get a business website, it's natural you consult with an expert. It's right that if you want something done correctly, you consult experienced and skilled personnel in that industry.
What do your customers want and how do they behave online?
So you've made your decision and know what you wish to achieve with your website. You move to the research phase of setting up a site for your business. You try to answer questions like, "Who are your customers?" "What are they looking for?" "How do they search for information online?" "Do they prefer written content or photos?" etc.
Though research is an iterative process that you should never stop doing, it's important to conduct one at an early stage of the website development process. This will help you design your website according to your customers' need. With time, constant monitoring and updating of the website according to your customers' behaviour is also advised.
Domain Name
Yes, your business name is fantastic and is peculiar to you in your area. However, on the internet, it's a different ball game. You might not be the only one utilizing the exact name and you might not be the only one to have thought of such an amazing name.
Focus on getting a domain name that's creative, saleable, unique, interesting and memorable. With this, your customers can trace you online and refer your website to friends without much hassle. A good web hosting company like Upperlink.ng can inform you of domain names that are free and those that are not and can also give you domain name options based on your business name.
Go for a professional, but ensure the person/company suits your style and budget.
It's normal for you to be tempted to employ an unprofessional but cheap service to help you develop your business website. That your friend, relative, spouse or partner might have helped you set up a social media account, but it's not the same as a website. He has the idea, doesn't mean he will do it well. At the same time, some web development agencies charge thousands to set up a small website that's more generic than peculiar to your business.
Bottom line is; find someone that understands what you want and suits your budget.
Sitemap
A sitemap is a map that comprehensively shows all the pages in your website. It's like the blueprint of your website. Just like an architect wouldn't start building a house without a plan (blueprint), that's how a professional web developer won't start developing a website without a sitemap.
The sitemap is vital for your SEO because it makes it easier for search engines like Google to find all of your web pages and rank you higher than your competitors on Search Engine Result Pages (SERP).
Content and Design
The nature of your business will determine the type of content you have on your website. If you have people in your business that can write contents, you can decide to go with them. However, you may want to contract expert website content writers and designers to attend to this professionally. Almost know that if you follow shortcuts and unprofessional routes, you might not get what you desire.
Website Development Takes Time
Building a website is not something that's done in a hurry. It takes a while to finish even for seasoned pros who have been in the industry. Even after finishing it, it takes a lot of testing time to fine-tune it to what can be used on every device. Only after these testings is the website ready to be hosted on the internet.
Surely, you don't want to give your first website visitors an ugly experience that will lead to them leaving you a bad review.
Maintaining A website Requires Commitment
Once your website is live, work has started. Many make the mistake of assuming all work is finished immediately the website is up, running and receiving traffic through different channels.
NO!
Never leave your website stagnant. Search engines are attracted to an active website with contents and feature regularly added and updated for the benefit of the users. It shows the website is alive and can be a source of assistance to the numerous customers searching for information and where to buy products and services online.
Conclusively, spice up your marketing strategies with SEO efforts, social media and email marketing that'll help drive traffic to your website and create more awareness about your business, what you stand for and how you operate. People will not locate your website by magic if you don't put effort.
As a premier website hosting agency in Lagos with years of experience in the industry, Upperlink.ng has helped numerous small and medium scale businesses set up and run their websites effortlessly through providing saleable, unique and reliable domain names and web hosting. We're still in the business and are always eager to support your brand and help your business reach out to a broader audience. LEARN MORE ABOUT 8 MOST COMMON WEBSITE DESIGN MISTAKES
Contact us any time for assistance.
Good luck with your business website!