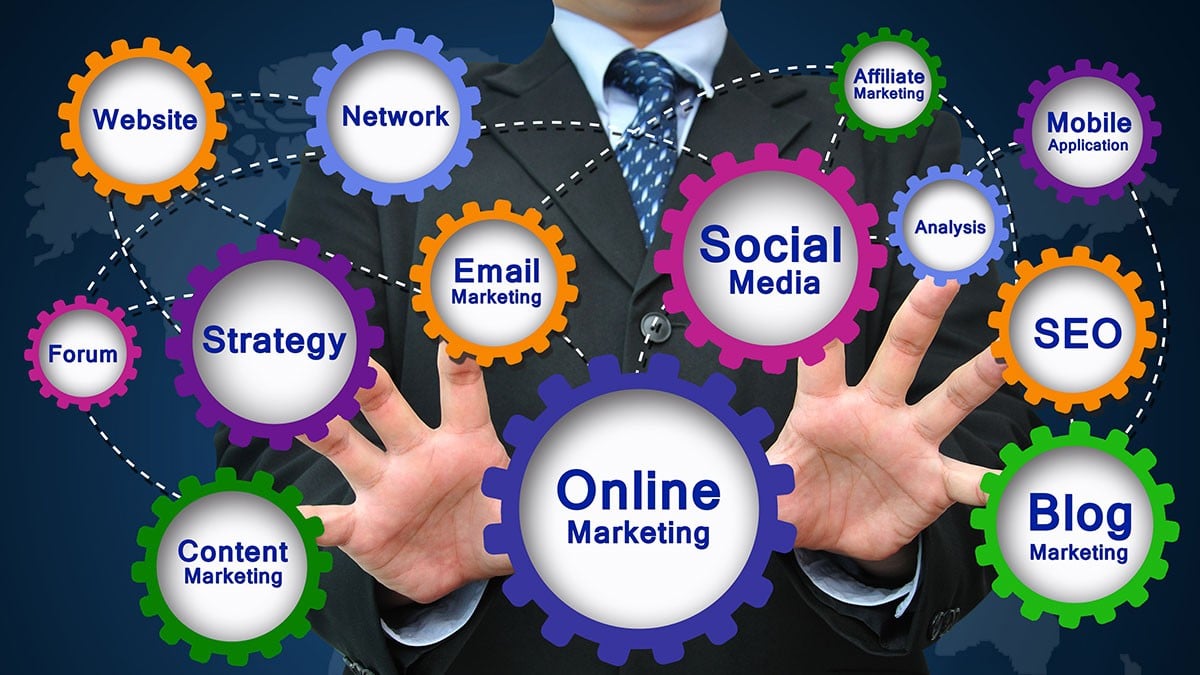 ---
There is an infinite pool of knowledge on how you can surpass your business competitors, using your website and other web tools. While some of these ways of getting ahead of your competitors are dubious, some are valuable and can give you real results. If you're new to the web, especially a small or medium scale businessman trying to gain a competitive edge through the internet, it can be hard to tell the difference between these real strategies and dubious strategies. What's more important about beating the competition is being ahead in Key Performance Indexes (KPIs) that matter, and reflect directly on your sales.
In large cities like Lagos, Abuja, Port Harcourt, etc., it can be tough to pull through the crowd, regarding local domination, when your competitors have been around longer than you and are also racing to the top. Sometimes, you follow the latest web optimization advice and find out that you're still lagging behind a few. This undeniably can be frustrating for a new business trying to have a stand.
However, the land is still green and fertile for you. There are many efforts you can take to catch up and eventually beat your competitors using the web and the internet. In this blog post, we highlight the nine ways to beat industry competition utilizing the web.
Keep Updating your Website
Just like we mentioned in one of our recent last blog posts, search engines love fresh contents and dynamic websites. Don't expect to neglect your website as soon as it's finished and have it beat others on Search Engine Result Pages (SERPs). Frequently add fresh, high-quality and SEO optimized contents to your site and watch the performance skyrocket with time.
Optimize your website Navigation
One can never overestimate the importance of website usability, especially navigation. If your navigation is confusing and unordered, your bounce rate will increase, and this has a negative impact on your rankings on search engines. Research on standard and usable sitemaps and ensure your pages are arranged in a not-so-complex way that's easy to use.
Think about your Website's Usability
Will you want to visit a website you cannot use?
Your answer is as right as ours. If you want to keep your customers engaged and interested in your business, ensure your website is easy to use on all devices, from phones, tablets and desktops. Make your website mobile friendly, responsive and with a good website speed and you'll see the results start improving immediately.
List and Optimize your Google Business Listing
Get closer and learn a secret from the experts.
Many businesses, even the big companies you see in your industry are not listed on business listings, especially Google Business Listing, yet.
Get an edge in the local results by listing and optimizing your Google My Business listing. You can also proceed to list your business on other business directories as this will help your secondary SEO efforts. Ensure your contact information and hours of service are correct and updated. Also, encourage your customers to leave reviews on your listings as this will help establish your competency and authority. The last tip on this point; use relevant keywords on your description as well.
Discover and build on your competitors' weaknesses
Surely, every business wants to be the best; thus, your competitors are sure to have some advantages that you can't easily beat. A company that opened long before yours is may rank higher than yours on search engines even if you
How do you overcome this?
By filling in the gaps on what your competitors didn't take care of. These gaps can be keeping your website's information updated, having an informative and exciting blog, organized and mobile friendly website amongst others. Once your shared audience starts seeing you as a better alternative, you've got your success started.
Establish a Reputable Online presence
Though you may be more focused on running your business daily, maintaining and growing your inflow of new customers is also part of your business. Focus on your overall web presence and build a reputation for your brand on social media, local partners and the local community at large. This will cause a revolution in your favour that you'll not even see coming.
Target Long-Tail Keywords
This is another aspect many big brands fail to harness. Search for long-tail keywords (phrases) based on common search queries in your area. With a good number of these keywords and an understanding of SEO, you can write contents that'll provide answers to your audiences' need and also help you rank on search engines.
Never Use Black Hat Tactics
Black Hat Tactics are dubious strategies, as mentioned in the opening paragraph, through which some website owners rank higher than others on search engines.
As professionals, we advise you desist from these strategies. Even if your competitors adopt them to improve their ranking and it works for them, that doesn't mean it's right for you. Trust us, the adverse effects of these means of ranking are more intense than the temporary benefits.
Rank your website the right way, and you'll enjoy the benefits for a longer, if not everlasting time (if you maintain the efforts).
Build real-world customer trust
This list cannot be complete if we fail to highlight the importance of making real-world connections with your customers. Remember, these customers are those that will seek you out online, give reviews, refer others, etc. Building local relationships and intensifying your offline marketing can do wonders for your online marketing efforts. If you're trusted in your community, inevitably, your customers will vouch for you online.
Conclusively, know that as you're trying to outshine others in your industry, so they're also pushing to be the industry best. Keep your head straight and follow these ways of beating your competitors in the industry and you'll start yielding results sooner than later.
If you require any form of assistance executing any of these points, feel free to contact us anytime, and we'll be more than happy to assist you.