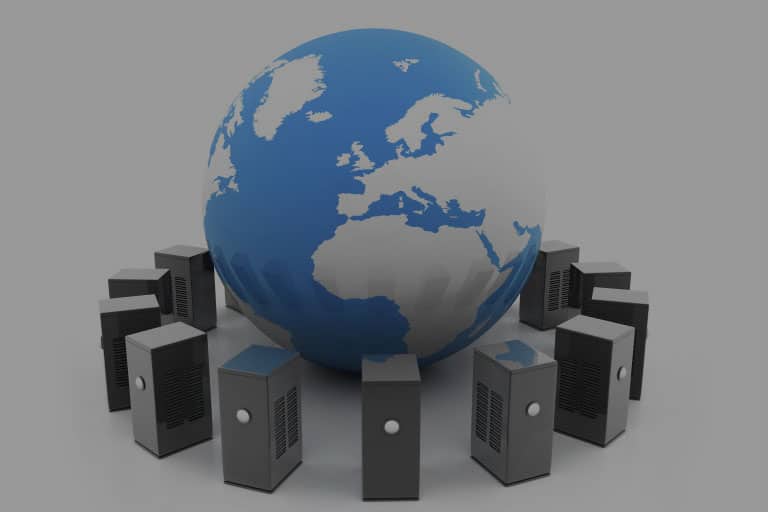 Web Hosting
Feb 6, 2019
0
---
Okay. You've decided to join the league of business owners that have a website for their business. Easy decision right? You've passed the introductory phase of decision making effortlessly.
The challenges you'll encounter in this journey of having a business website lies in the technical aspect of running a website which includes choosing a domain name, finding a web host and building the site.
Because we're a web hosting company in Lagos, we'll talk about the challenge of getting a web host for your website. We'll discuss the key things you need to consider when looking for a web host for your site.
If after reading through these factors that determine the best hosting for your website and you think we're the best host for you, you can check out the amazing hosting packages we offer at Upperlink.ng
Price
Undeniably, every venture involving money has pricing as a vital determinant. Hosting price is a significant factor in determining which hosting company in Nigeria, or outside the country, to go with. In the web hosting industry, the dogma, "what you pay is what you get" doesn't strictly apply. You'll encounter companies that charge massive amounts for low-quality services and others (like us) who specialize in proving affordable hosting plans without compromising the features, support and service quality.
With this fact established, you'll agree with us that pricing shouldn't be on top of your mind if you're looking for the best for your website. You should look for a company that meets your requirements and standards, after which you can consider the pricing. As an understanding hosting provider, we're one of the most affordable web host companies in Lagos and entire Nigeria.
Reliability
Getting a web host you can rely on for all your web hosting needs is crucial if you're to get the satisfaction you deserve. Your business takes your time enough, and you don't need another stress to disturb you in the form of unreliable web hosting for your website. If you're to trust your web hosting provider, you need to be assured of the maximum uptime achievable. A lot of companies are fast in advertising the services they offer but are incompetent in providing the actual service required of them. To get the best, you need to be watchful of this scenario.
One of the best ways of knowing the reliability and service quality of a company is through the next point we'll discuss, "reviews."
Reviews
Reading reviews of web hosting providers such as ours is an excellent way of assessing the unbiased opinion of the current users of the provider's services. Reviews can be a great way of understanding what the provider offers and what you're going into. In some instances, some odd disgruntled customer can leave unmerited reviews; however, by reading and understanding the intent behind all reviews, you should get a crystal picture of reviews to e trusted and those not to be trusted.
You can check out our reviews and testimonials.
Location
A big mistake made by most new timers in website ownership is not considering the physical location of their server or the company maintaining it.
Newsflash: The location of your web hosting provider is vital for different reasons.
How fast your website loads can be determined by the location of your servers and provider. Surely, you know by now that a slow loading website is a put off to your website visitors who don't have the time to hang around waiting for your website to finish its loading. Your physical server location should ideally match where the majority of your audience is located. If your audience is majorly Nigerians, locating your server in Nigeria is ideal if you're to get adequate loading speed.
Location of the server also aids in your SEO because most search engines use the physical site of your website as one of the criteria for ranking. Having a hosting provider located near you also helps in facilitating the support you receive, however, we'll cover that below.
Support
Everyone needs technical supports, from newbie to experts in the running of a website. Whether it's for configuration, theme or plugin setting or any of the numerous technicalities in running a website, having good support can be of great help.
There are two significant difficulties faced by website owners. The first being the difficulties encountered when your provider (probably a big hosting company) doesn't care about your website because it's still upcoming. The second is the challenge of location, difference in time zone and language barrier when you work with foreign hosting providers.
You don't need to pass through all these difficulties. Upperlink.ng is here for you and is a Lagos based web hosting provider that is 24/7 available for support.
Web Hosting Plan Features
The features of a hosting plan make it stand out from the crowd. Go for a web host provider that offers hosting plans that suit your needs as a website owner. While some providers offer the essential services, companies like Upperlink.ng go the extra mile to incorporate features that help our clients have a smooth running of their website.
Conclusively, while there are numerous factors to consider before choosing a web host provider, if you wish to get a web host in Nigeria, we hope your primary needs are covered here. It's not as complex as it looks and we make sure we put our customers through in every aspect they may encounter challenges. You need to ensure you have all the information you need, consider all angles and make an educated and informed decision.
If you have any inquiries or doubts to clear, or maybe you wish to know more about our hosting plans, do well to contact us, and we'll be right here to attend to you.