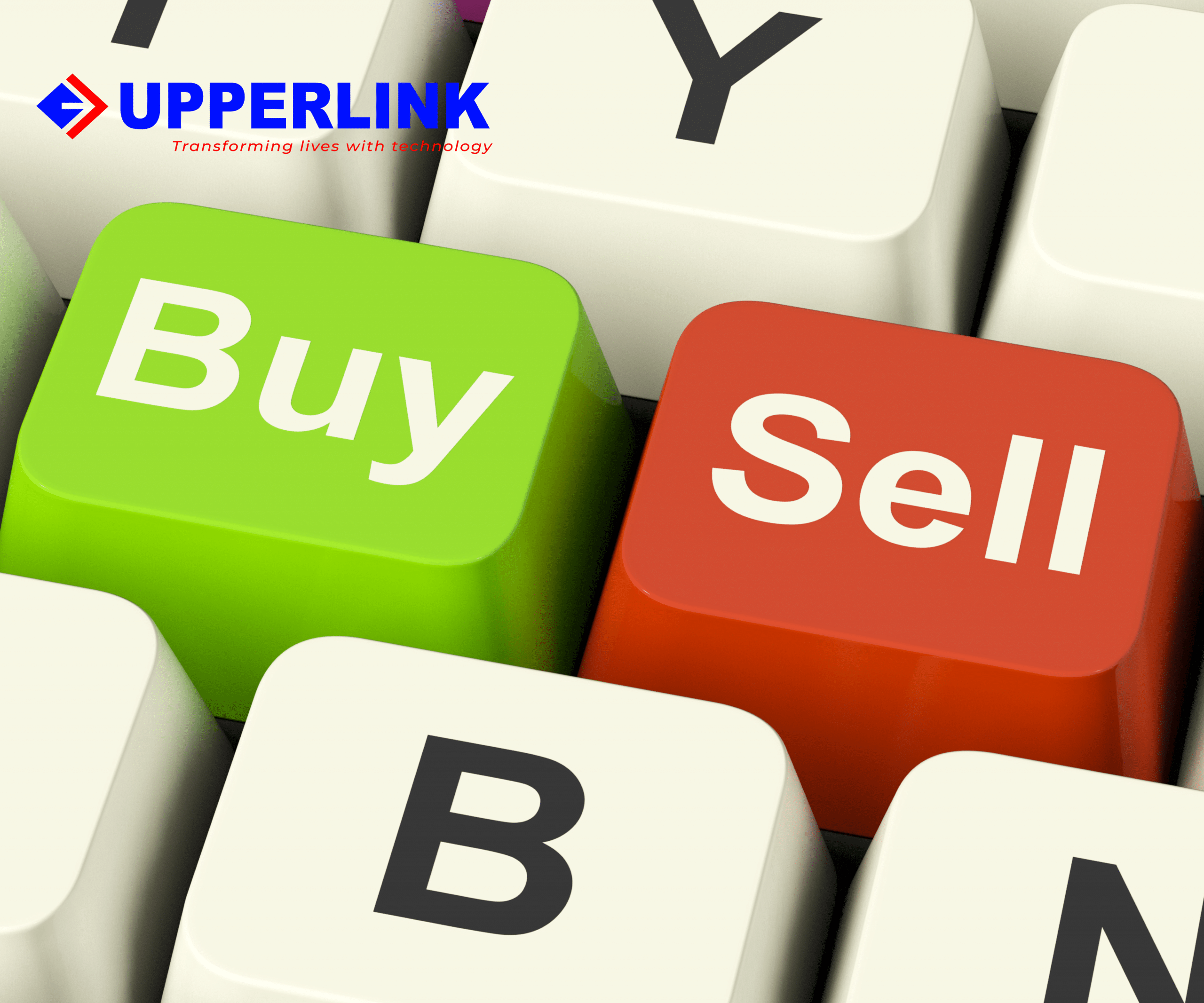 Business
Web Hosting
Nov 22, 2021
0
---
The Ideal Web Hosting Platform for Ecommerce Business
Ecommerce hosting pertains to a web hosting platform that serves an electronic commerce website, which includes features such as payment processing services, security initiatives, SSL, shopping cart software and more.
There are many ecommerce web hosts to choose from. The right one depends on your sales volume, traffic, site size, budget and experience with web development. Www.upperlink.ng is a hosting platform that has got you covered, regardless of the parameters listed prior. When you rely on your website to deliver your income, you need to start by selecting the right host.
Importance of Choosing the Right Ecommerce Host.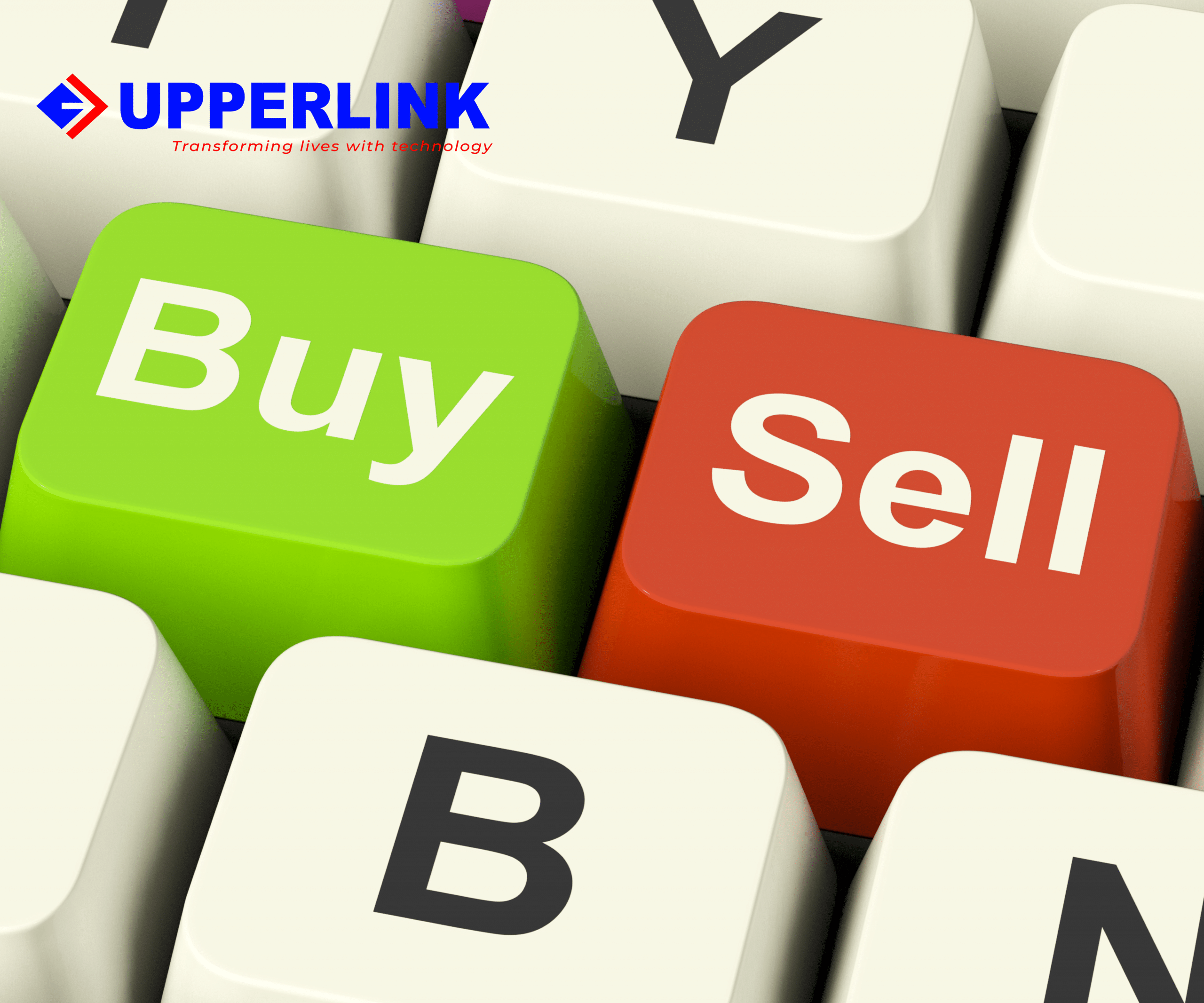 Your website content files need to be stored somewhere. Website owners pay rent to hosting companies, but the hosting companies' capabilities vary greatly. If you don't choose the best host, you could experience the following issues.
1. Customers will leave a slow site.
We live in an age of instant gratification. Today, 47% of consumers expect a page load speed of two seconds or less. Aside from the customer experience, Google uses site speed as a ranking factor. That's because search engines take longer to produce results if they can't discover and index websites quickly.
To find pages, Google branches out from your homepage or sitemap and "crawls" the links. If your site has slow load speeds then your pages may not be included in Google's index. The best ecommerce hosting company will make sure that it can manage the volume you expect. This includes traffic spikes and other factors that can interfere with performance, such as caching and Content Delivery Networks.
Caching makes web pages faster by storing page data as a normal HTML page, removing calls to the database and enabling future requests to be served faster.
A Content Delivery Network (CDN) is a widespread group of servers that hold your website's available resources, such as images and media files, and work in tandem to reduce your site's load time. A CDN ensures faster load times by automatically routing visitors to the server closest to their geographic location.
2. Customers won't be able to access vulnerable sites.
Although just about anyone can start an ecommerce site, a business needs to implement the proper security measures before customers can make purchases. Every browser is different, and some offer more security features than others. Chrome's mission is to keep consumers safe as they surf the web. This helps make it the most popular browser.
If your site isn't encrypted with HTTPS, your site will be identified as "not secure" when your audience is using Chrome. Seeing this in the URL bar doesn't boost consumer confidence in your brand. Secure Socket Layer (SSL) certificates are small files stored on a server that encrypt the data transferred between your computer and a website's server.
They also provide a digital signature to verify the website being used. They are ideal for securing data transfer, credit card transactions, and are even being used to secure the browsing of various social media websites.
If you don't have an SSL certificate, Chrome will warn viewers before they have a chance to view the page that they're trying to open. Additionally, an SSL certificate may even speed up your website. While some ecommerce website owners are afraid that adding an SSL certificate is expensive or complicated, Upperlink.ng as a good web host will offer encryption as part of their package.
Plus, keeping your security updated can be a full-time job. Your ecommerce solution should be able to upgrade your software, add patches, and keep their own server software secure. The company's support team should also be able to take care of the situation if your site is hacked.
3. You can't afford downtime.
If your customers can't access your site, they can't buy. The amount of revenue lost during one hour of downtime depends on the time of day, your sales volume, traffic and the number of people impacted.
If this happens frequently enough, you'll get a bad reputation. In fact, downtime could even sink your business. Sometimes, web hosting services schedule planned maintenance, which could cause your site to go down. Unplanned downtime is more of a threat because it can take longer to remediate.
Ecommerce web host services will often guarantee a certain amount of uptime. Don't just take their word for it, though. Look for customer reviews, and find out if anyone monitors your website so that you know immediately if a problem arises.
Considerations When Choosing a Host for Your Store
Although you might be lured into an affordable plan that meets some of your criteria, it's important to do some research before committing. You should also consider a web host that can grow with you, like at www.upperlink.ng. You can change hosts at any time, but migrating your site can be a hassle for you and your customers. It's a better idea to choose the best web host upfront so that you can familiarize yourself with them as you scale up.
1. Encryption.
Security should be one of your top concerns when comparing web hosting companies. However, a single factor won't make one ecommerce host better than another. Many hosting plans offer the following security features:
• Firewalls.
• SSL certificates.
• DDoS protection.
• Spam filters.
• Domain name privacy.
• Virus protection.
Hacking is big business. Some hackers want to destroy websites for fun. Others want to collect valuable information or profit from your website. They may inject code into your website that puts viruses on your visitors' computers or hijacks advertising space. They can steal passwords or encrypt all of your files and require a ransom payment to decrypt them.
Any kind of fraud involving your website could put your shop and reputation at risk. A secure hosted ecommerce platform should offer a variety of safeguards, including the ones in the list above, to give you peace of mind.
2. File sizes.
If you have an online store, you probably have an image-heavy website. With so many files stored on your site, you don't want customers to experience slow load times. Some of the biggest culprits that cause site delays are videos, high-resolution photos and PDFs.
Your hosting plan needs enough bandwidth to support all of your files. The best hosting platform will also guide you toward creating the best image sizes to optimize your site. www.upperlink.ng has got you covered, allowing you the liberty of integrating necessary graphics and images on your e-commerce site, regardless of the size.
3. Backups.
Your online shop might be easy to build and manage, but what happens when things go wrong? If your website gets hacked or doesn't work properly after an update, a backup could save your hide.
Without an easy way to back up your site, you could lose customer, order and product data. If you paid an agency to put together your website, you could lose all of that work and money.
You should back up as much data as possible regularly; daily backups aren't out-of-the-question. The backups should be stored on a separate server from your website and be easy to access if you need to restore your site. If you use a hosting solution that backs up its entire platform, you don't have to do it individually.
3 Criteria for Choosing an Ecommerce Host
Choosing the wrong ecommerce host can cost you money, time and headaches. Because migrating your website can be frustrating, it's important to find a host that strikes a balance between your budget, website development needs, support requirements and growth potential.
1. How big is your budget?
You could pay N10,000 to N500, 000 to build and host your ecommerce site. Even though ecommerce hosts offer competitive packages, you have to understand what you're getting to decide whether or not they're actually cost-efficient.
Paying more doesn't always give you the best experience. However, choosing the cheapest option will usually leave you looking for add-on capabilities from somewhere else. Piecing together fees from various providers is usually the most expensive way to go. Before you choose an ecommerce host, decide on your budget for:
• Web design.
• Programming and functionality.
• Security.
• Monthly hosting.
• Maintenance.
• Licensing.
• Custom app creation.
If you choose a standalone web host, you'll have to research the costs of these services from other providers. But if you look at all-in-one hosts, you'll often find that you can select a premium package that includes all of these powerful features and stays within your budget.
2. How much development experience do you have?
Regardless of the size of your budget, you can choose to purchase your hosting, ecommerce platform and extensions separately if you have a lot of web development experience. Depending on your needs, this can be a cheaper option.
However, you'll probably break even when it comes to your time. Moreover, building and maintaining your website can distract you from your primary business, which is selling your products or services. If you do have web development experience, the decision may come down to a matter of control.
Do you want to customize your website with a lot of non-standard enhancements? Do you have a non-standard business model? Can you afford the time and capital that you need to completely customize your site?
If you answered yes to these questions, then you might want to look for a platform with the most capabilities regardless of cost. You could also select a standalone hosting plan and build your online store from scratch.
3. How much support will you need?
This question is related to your IT knowledge. If you have no idea what you're doing, you probably want to choose the ecommerce host with a user-friendly interface and resources — such as a website builder — to help you create your site. You may also need a high level of support to maintain your site and troubleshoot issues.
Look for services that have great reviews for their customer support. Some have 24/7 chat features, while others require you to open a ticket and wait for an answer if you experience issues after hours. Your hosting provider is ultimately a business partner. Select a trustworthy company with which you can develop a long-term relationship.
The Ideal Hosting Option For Your Ecommerce Platform
Ecommerce platforms come with varying hosting options. Understanding the key differences from platform to platform is essential to your online business strategy..
Www.upperlink.ng leads the pack with the best uptime at 99.99%. Thanks to the Google Cloud platform infrastructure, you can expect features like fast load times, uncompromising security, DDOS protection, ISO/IEC 27001:2013 certified, HTTPS, and Level 1 PCI Compliant hosting. To make it sweeter, you'll have access to these industry leading features:
• Unlimited bandwidth.
• Fast content delivery network.
• Buy new domain names.
• Use an existing domain name.
• Shared SSL certificate included.
• Buy or transfer dedicated SSL certificates.
Upperlink.ng is the right platform to host your ecommerce websites because it fits perfectly to the different criteria for choosing the ideal ecommerce host for your business. Do you have a low budget, zero experience, and need a lot of support to set up your ecommerce website, www.upperlink.ng is just the perfect web hosting platform for you. Visit our platform today and enjoy unlimited possibilities and a fast-tracked web hosting process for ideal performance of your ecommerce website.