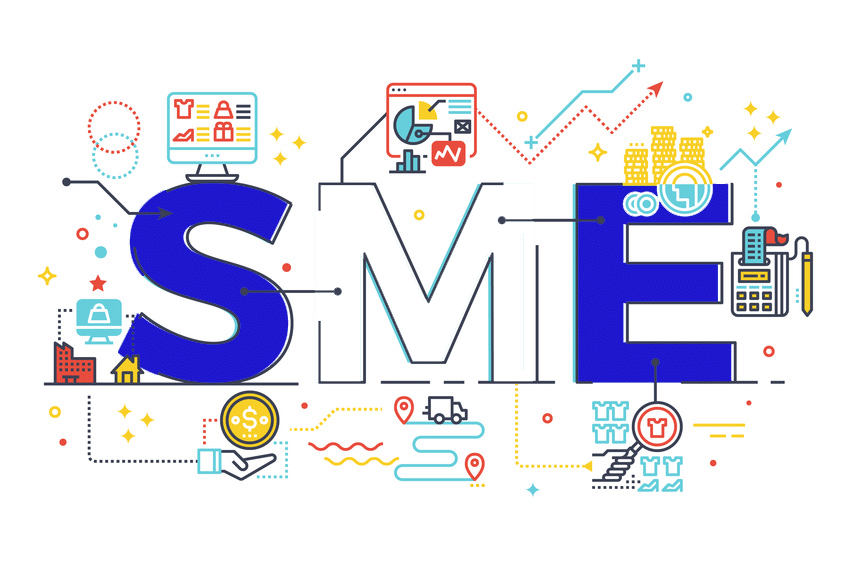 ---
7 REASONS WHY YOUR SMALL & MEDIUM SCALE BUSINESS NEEDS A WEBSITE
Running a business, especially in a country like Nigeria where commercial structures are not put in place to help businesspeople, is not easy. To succeed in the market, you need to have a good marketing strategy and adopt the latest ways of beating your competition. Among these ways of being ahead of your competitors is the ownership of a website for your business.
E-Commerce
Saves you Money
Blog
Marketing
More Customers
Accessibility
Credibility

While having a business website is essential, there are still numerous small business owners who don't believe in the benefits of having a website. They've either been in the business for so long and think word of mouth is their only strategy or they believe in social media marketing is what they need to make their sales. This, however, is not true!
In 2016, around 46% of small businesses around the world didn't have a website, but within a year, the percentage dropped to a staggering 29%.
What does that tell you?
Smart brand owners who wish to grow their businesses have discovered that customers are showing a lot of interest in online marketplaces and in brands who have websites. In fact, you can't succeed in todays digital age without having a website. With an Increase in Internet penetration and affordability of smartphones, we have seen a rise in the use of these devices in accessing information on the internet.
You know why?
Because with the boom of the internet and digital media, the average adult spends a significant amount of time online seeking information. Among the information people explore online is where to buy the best goods or get excellent services, that is why as a business you need to have a digital marketing strategy for your business.
Still not convinced?
We understand that sometimes you cannot decide whether you should create a business website or not. In this piece, we present you with seven reasons why your small or medium scale business needs a website.
E-Commerce
This is 2019. More and more people prefer to carry out their activities online, and shopping is not excluded. People find it easier for them to buy anything from the comfort of their home and get it delivered to them. This reason alone has seen businesses with online stores outshine their competitors with a considerable margin. With each passing day, the E-Commerce market keeps expanding, and you can be assured that when you get a professional website for your business, your brand will develop with growing online demand. A website will help you sell your product to a higher number of people, thus making more money for you and improving your business. You can't run a successful e-commerce business in Nigeria without putting into consideration an online payment solution, logistics etc.
Saves you Money
Having a website will definitely save you money.
Do you want to know how?
<It may interest you to know that you don't need a lot of money to design a quality website. Yes. It's cheaper than you think. Besides being cheap, having a website is a cost-effective way of successfully advertising your business and reaching out to a broader audience. You'll agree with us that running newspaper ads and making posters will cost you more in the long run. Sit down and do the maths.
So what will it be? Going for the cheaper option of promoting your website through a website or the other way around. At a fair price, a good web host will make your dream come through.
Blog
When you have a website for your business, one of the wisest decisions you can make is having a blog incorporated in the website. With your business blog, you can blog about your products or services and post captivating pictures and videos to show your potential customers who you are and what you do. With a frequently maintained, just like this one you're reading right now, you will communicate with your customers, promote your business and gain their trust.
Marketing
Just as hinted earlier, having a responsive website is one of the best marketing strategies you can decide to incorporate for your business if you wish to succeed. Having a website will promote your business in a way no other marketing campaign can. When carefully synergized with other marketing channels, it will help you build a reputable online presence, making your business more visible in the market.
When you have a robust online presence, it leads us to the next reason why you need a business website.
More Customers
Who doesn't love to get more customers? More customers equal to business growth. No matter if your brand already has a high number of customers or not, you always need more, if you wish to stay on top of the industry competition.
When you have a business website, you can be assured that your customer base will keep on increasing with time. This undoubtedly will lead to a constant expansion of your business.
Accessibility
When you have a website for your business, your customers and potential customers will have instant access to all the information they wish to know about your business. They'll know when you have new products, give press releases, sales information, promotions, etc. With a 24/7 accessible website, your customers a hooked to you, all day, week and month of the year.
Credibility
Trust Upperlink.ng, having a website gives you instant credibility. The number of people that search for products online is intensely increasing, and when you're not online, your competitors take your supposed customers. Besides that, some people, after seeing your physical shop will like to know whether you're credible by searching for you online. They move to the next store when you discover you have no place in the digital space. If you want to look serious and credible, get a business website today.
Conclusively, having a website for your business is crucial if you wish to grow your business. Technology is advancing every day and nobody wants to be left out. Your competitors have adopted the ownership of a business website as a tool of marketing, and surely you don't want to be left behind. As a brand, Upperlink has been able to support Millions of Small and Medium Businesses to setup their website by providing affordable technological infrastructure such as Domain Name Registration, Web Hosting, SSL Certificate etc. To get more information on how to get these affordable web technology infrastructures for your new website, kindly click here.  
Why your business needs a website
Why small businesses need a website
Why you need a website 2019
Small business website facts
Why website is important for small business
Do websites help small business
What percentage of small businesses have a website
Should all small businesses have websites essay