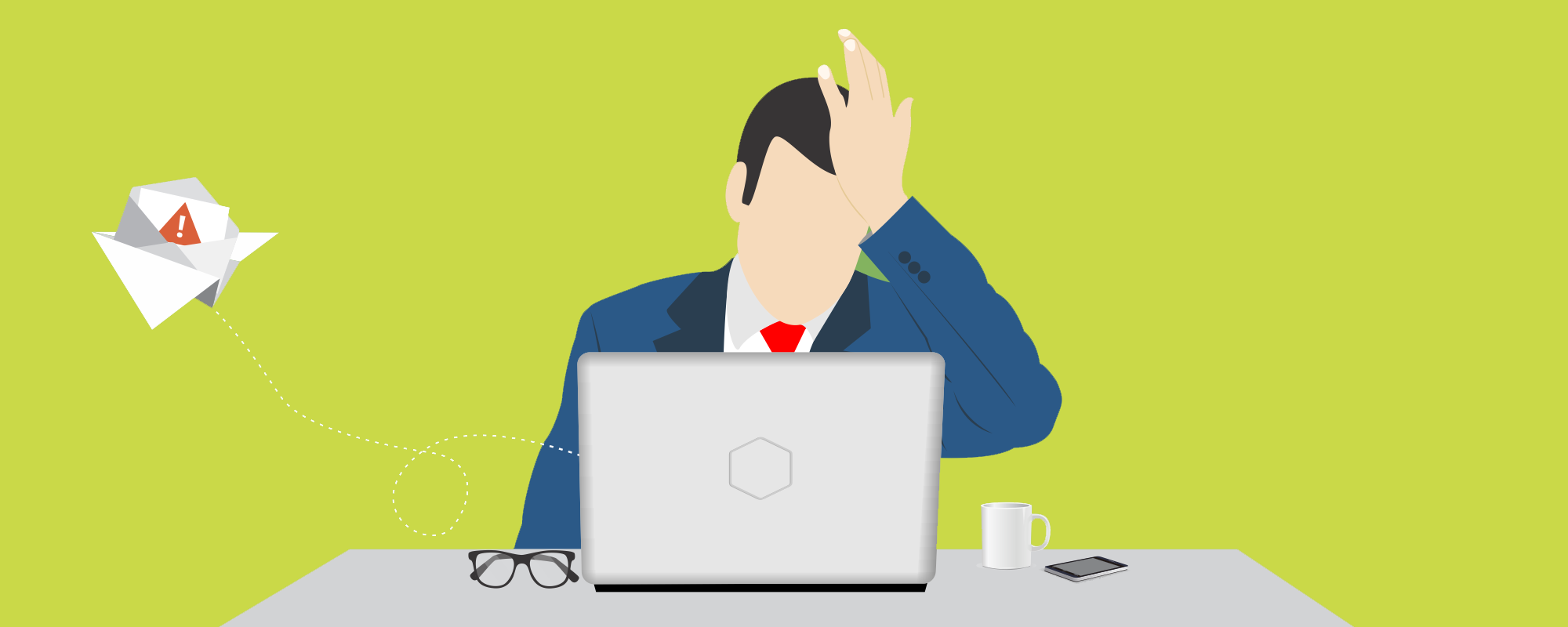 Domains
Web Hosting
Mar 25, 2019
0
---
Just like we highlighted in a previous post, a website can be created in a thousand ways. While there is no ultimate formula for making a site successful or pleasant for the viewers, there are some things that you should avoid when designing a website for your business. When you avoid these mistakes, you're sure to reap the full benefits of having a website for your business. In this post, we sum up some of the most common website design mistakes people make and how you can avoid them when creating your website.
Being Overly Creative
We understand that it's tempting to create different designs for different pages of your website; however, it's never a good idea to do so. It's irritating and confusing to the user when they're landing on different pages with significantly different designs. Surely, attractiveness is good, but it gives you no gain when your website visitors leave your website out of annoyance. We advise you to use the same template on each page as to not to confuse and pursue your visitors.
Opening Links on New Browser Window
Though many people fall for this, opening new windows for new pages will make the user experience confusing and slower and may not work well on mobile platforms. It's advisable you open the link to different pages of your website on the same tab as not to make the task of browsing through your website hard.
Lack of easy to scan Content
A website is not complete if necessary contents are not on it. It's crucial you ensure your site has content that is easy to read through. Online readers typically do not read, but scan, everything on a website and it takes a few seconds for you to capture the attention of the readers. If you do not catch your readers' attention within this period, your visitors will bounce off your website which will decrease your ranking on search pages.
To make your site easy to scan, you need to use bullets, paragraphs, bold keywords, subheadings and ensure you have enough white space between paragraphs, so it's easy on the viewers' eyes.
Your site looks terrible on some screen resolutions
Ensure that the website looks good and is compatible with most common monitor resolutions. Also, ensure you test your website on different browsers to know how compatible it is with different browsers. Relevant, interesting content should always be placed above where possible, and we advise you to avoid horizontal scrolling at all costs.
Making parts of the design look like an advertisement
Website users have learned to ignore things that most slightly look like Ads, and they don't fail to do the same for actual parts of the website design. To ensure your viewers don't perceive some aspects of your website as Ads, avoid using boxes that look like advert banners. Using these banners will make the user quickly mark out these parts of the website without actually reading the message through. Also, avoid animations or other flashy or blinking parts of your page as users automatically ignore these as well.
Not making your Page Titles Search Engine friendly
Avoid using website theme default title; ensure you consider SEO when choosing page titles. It's ideal that you use keywords related to what the user is expecting to see in the page. You can leverage the services of some keyword planners to know the best keywords to use in your page titles.
Not Including Contact Details
It's bizarre that some website designers do not include their contact details on their website. This is a common website design mistake made by numerous web designers. Whatever you do, always include a visible "Contact Us" page that your viewer can contact you from.
Bad Site Navigation
A website's navigation is of great importance for the overall user experience. It's essential you make your navigation as intuitive and straightforward as possible. Surely, you want the site visitors to find what they're looking for on your website, as quickly as possible.
Conclusively, do not make your website more complicated than it should be. Content just as always is more important than fancy designs, so consider content more while designing your website.