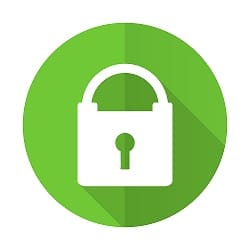 ---
WHY YOU SHOULD USE SSL FOR YOUR WEBSITE
What came to your mind when you noticed the title of today's blog post? That it has something to do with the "https," you see when you visit websites? You're not far from the truth at all. For the benefit of newbies who may not fully understand what SSL is and why SSL is essential, we've written this post to help enlighten them.
First things first.
What are the SSL Certificates?
SSL is an abbreviation for Secure Socket Layers, and its main function is to protect sensitive information sent over the internet. This protocol encrypts passwords, usernames and other personal data sent online, in a way that only the receiving server can decode them. This is a strongly secure part of the internet that prevents any computer between you and the final information receiver from reading the data you've sent across the internet.
Who Needs an SSL?
Due to its benefits in securing people's contact and financial information online, SSL is a must have for online websites, especially e-commerce websites. It helps e-commerce website owners secure the transactions and prevent login details theft by cyber hackers.
Any website requiring registration and storage of information, whether personal or otherwise, needs an SSL. This is to help them secure the information they collect from their subscribers. Every subscriber prefers interacting with websites that assures them of information security.
Why use SSL?
Besides the technical aspect of using an SSL certificate for your website, there is also the customer's trust to consider. When customers visit a particular site, there is a way the browser notifies them whether the website is SSL secure or not. The lock symbol on the address bar of the browser is the sign to indicate trusted Secure Socket Layers connection.
Studies report that more than two-thirds of online shoppers cancel transactions when they find out that the website is not SSL secured which means, the website is not trustworthy. Today, most internet users recognize this trust sign of the lock symbol on a web page. When you have your website secured, you're sure to prevent a significant part of your website visitors from leaving your website.


The benefits of using an SSL is not limited to only e-commerce websites. It may seem like something needed only if you're taking payments, but it's much more than that. Though SSL certificate doesn't make your website more secure, it's important from a security standpoint.


Let's say a user is browsing the internet using a public WI-FI or a hijacked router, SSL is designed to stop information from being intercepted. This protects your website users and improves their trust in your website. Also, there is also a recent technology associated with SSL which improves website performance, and just like every other website owner, you want a fast website.


Recently, Google announced that its browser, Google Chrome will label all websites without SSL certificate as "not secure." This makes it more than necessary for you to get an SSL certificate for your website. With how easy and cheap it is to get an SSL certificate these days, there is no significant reason not to switch over to https and get your website secured.


Conclusively, SSL certificates help you build trust and secure your website when you get your domain and web hosting from a reliable web hosting company like Upperlink.ng, you're sure to get a website that's secured.