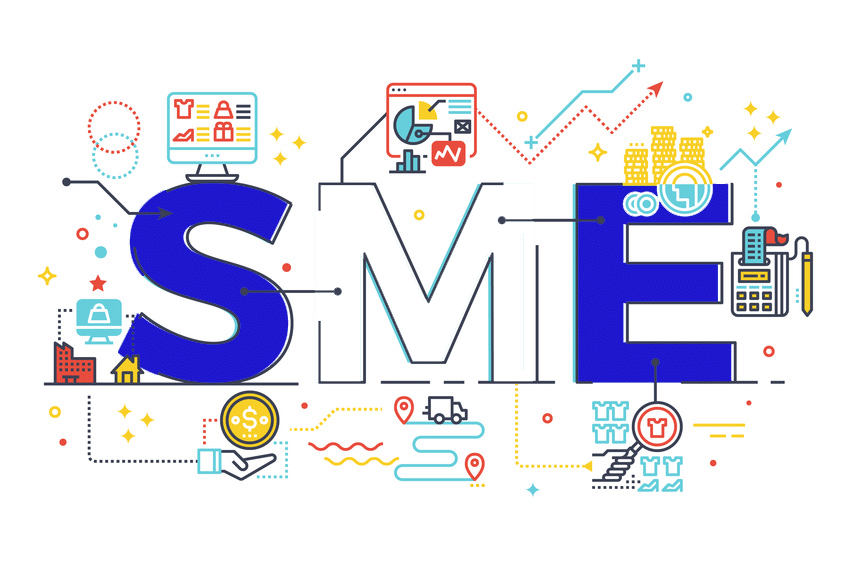 ---
HOW SMALL BUSINESSES CAN COMPETE WITH BIG PLAYERS; KNOW YOUR GAME!
Competition! That's the currency the market trades with today. If you do not have that competitive spirit in you, you shouldn't go as far as stepping a foot into the market, or you will get burnt. Yeah, the competition is hot in there. This is because the market is packed with experienced and established businesses whose owners hold their grounds and strive hard not to be defeated or sent running from the market. Starting up a business amidst these big players might seem impossible, but it is in fact very possible. Small startups whose owners are eager to leave an imprint in the sands of the competitive market and the hearts of the big players will thrive if they have owners who are not just smart but calculative and cautious too. If you are in this category and you are looking forward to beating the big players at their game then grab a seat and take these tips with you as you go to play the rough game.
Strategic tips to beat your business competition in the market;


Early Planning
You know what you want, go for it! But before you go for it, sit out with nature and draw out your plans for your first small attack. Put into consideration the little things that you need to do to ensure a healthy startup. Going head first into business without a clear vision of how you want to achieve your great feat of beating the big players at their game will only cripple you and send you running. While enjoying nature, get a pen and paper and put down the basic things you need to get your business running such as hiring the appropriate workers, target sales setups, promotional strategizing and budgets, company logos, banners, how to get your customers to love your brand and so many other things you can think of. Remember, different businesses need different basic requirements for a healthy startup.


Develop a creative way of marketing your brand
The first thing that comes to mind when you hear 'marketing your brand' is 'costs a lot of money.' One thing you should know when depression hits you in the groins after you've seen the marketing strategies of these big businesses is that you don't have to spend that much as a starter. Rather than put up big billboards and hoist expensive banners, think of smaller and more innovative ways to make your brand seen and remembered. Look for the common in their marketing and make it the uncommon strategy that catapults your brand into the hearts of customers. Online marketing is one way you can creatively reach out to a lot of people at the same time. Market differently and once that is put in place, you will get different and better results.

Build an online presence
Whether you make your presence online in the form of a mobile-friendly website or an app depends totally on you, your business and targets. It can be both of them. Recently most shopping, orders, and transactions happen online, and as a business starter, you wouldn't want to miss out on this new pathway technology has created for businesses to thrive and gain more grounds. Before launching your website or app for easy access of customers to you and your business, ensure that it is mobile friendly, customer friendly and allows customers to navigate easily within the website or app. Ensure also that its design is attractive enough to hold the attention of customers visiting the site for the first time. Your first online impression matters too.


Stand your ground
Put your smartness into work and ensure you take calculative risks when necessary. When opportunities that will launch your business into the next phase presents itself; believe in yourself and strike when the iron is hot. Procrastinating decisions might cost you a great deal and steer you into the wrong direction. Take decisions when you have to and make changes when you feel a change is due. Maintain agility in business and make quick, intelligent decisions about the best way to position your brand in the market. Take advantage of technology and social media tools necessary for your business's growth. Remember when in doubt of which way to go, sit back and look at what pawns you need to push to checkmate your competition.

Top-Notch Customer Service
Most Customers decide to stay or to go once they've encountered your customer service. Therefore make it perfect. Having your customers experience the best customer service gives you one way to beat your competitors. Ensure that your customer service system is friendly, prompt and has a human touch that customers can easily relate with. Ensure to operate on your capacity and not above it in order not to promise what you cannot deliver. Ask for positive feedback from your customers after

Deliver Expertise
It doesn't matter if you are competing against the big players with the same products, you can do more. Yes, you can! Be an expert in whatever business you start up regardless of how high ranked your competitors are. Portray your knowledge of your business through the FAQs you post on your website. Be as authoritative as you can be so that customers will see you in the light of an expert.
Starting small doesn't mean you wouldn't get bigger, remember these big players started small and stood their ground amidst the market pressure. They were consistent and constantly looked for new ways to make their markets better. Therefore you can do it, and these strategies above can aid you to stand firm and wade the waters these big players waded.