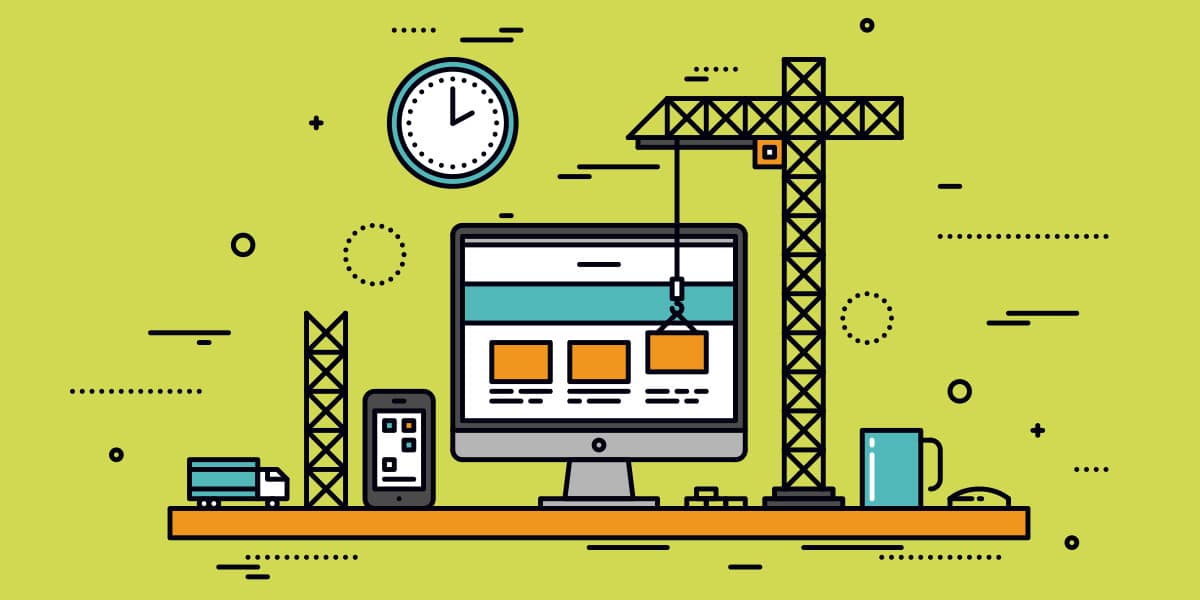 ---
TOP REASONS WHY YOUR E-COMMERCE WEBSITE IS NOT SELLING
Your website is positioned low on the Search Engine Result Pages
You target the wrong market
Your Website User Interface is bad
Your Website looks Suspicious
Here are the 4 List Why Your Website is Not Converting.
Today, every entrepreneur wasn't to practice online selling. Whether selling goods or services entirely online or having an online store for a brand which has been existing offline, the adoption of e-commerce has cut across every industry. This huge adoption rate of e-commerce is due to the fast speed and simplicity involved in conducting advertisement, sales and other transactions and protocols involved in selling products and services.
Though e-commerce offers a significant advantage to businesses, sometimes you find out that your e-commerce website doesn't add any substantial value to your business. You've created a website and put every feature in place and expect your business to blossom in a few weeks or month. However, you notice that nothing is moving.
Does this sound like you?
Never worry, it's not always the case, and the problem is one that can be solved. In this piece, we discuss some likely reasons why your e-commerce website is not selling.
Your website is positioned low on the Search Engine Result Pages
Millions of businesses and site exist on the internet, and each of these businesses is aiming to rank higher than others on the search engine. The competition is intense as each website is fighting it's way to the top and if you don't adopt the right SEO strategies, you'll be pushed down. Traffic could be the reason users are not accessing your website, and this traffic can only be gained when you're ranked high on search engines result pages. To solve this, strategize, build and execute a formidable Search Engine Optimization campaign that will move your website from its current position to a better place. When it comes to E-commerce, accessibility is vital for success.
You target the wrong market
The internet is full of individuals with different demographics. People of all ages, sex, ethnic group, walks of life, average income, etc. access the internet. When these people shop, the shop for items that conform to their needs. For you to sell online, you need to clearly and thoroughly understand your target market and what they need. Even if you rank on the top spot on search engines, when you target the wrong audience, your website is less likely to make sales. All you need to do is specify your target audience and get the products which they need.
Your Website User Interface is bad
With the strong competition in the industry, there is every need for you to design and structure your website in a way customers will find every reason to choose your products over your competitors. The physical appearance, layout, sitemap, check out point, etc. of your website matter a great deal to gaining sales for you. Uploading too much confusing information may scare away your potential customers and omitting some necessary information may leave them unsatisfied.
The website should be designed professionally and user-friendliness should be a key factor when setting up the website. Furthermore, when posting product pictures, use photos that show the real quality and properties of the product. Also, make the site easy for customers to navigate through it and access your products and services.
Your Website looks Suspicious
With the boost in internet services and online sales, there are lots of scammers everywhere operating in the name of businesses and your potential customers are fully aware of this fact. To prove your website is genuine, you must give your customers a real reason to trust you enough to buy your products online.
Make your website look professional and include all previously satisfied customers' testimonials to attract more customers. Ensure you add your contact details and a customer care channel through which customers may contact you. Additionally, get an SSL security certificate for your website as this goes a long way to affirm trust because lack of trust is the most substantial reason people shun most websites. Having an SSL certificate is strong evidence that the business behind the site is a valid legal entity.
Conclusively, online business is good, but you'll have to sweat a bit and put necessary things in place for you to excel exceedingly. Advertise with your website and have excellent customer service so you'll get hold of customers that'll not only be repeat buyers but will also serve as your brand advocates.
Identify these problems and solve them so that you can compete with an advantage in the industry.