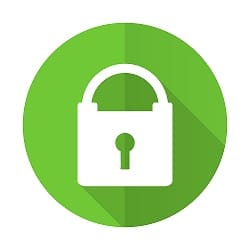 ---
SSL stands for Secure Sockets Layer and it is the backbone of a secure internet. It protects sensitive information like credit cards, provides privacy, data integrity for your website and your users. You can find out if your site has an SSL certificate by looking out for the padlock icon in the URL field. When SSL is installed on your website, the HTTP will change to HTTPS, "S" standing for "secured". This is another way to find out if a site has SSL.
Lately, search engines like Google and web browsers have started to flag site without the SSL certificate as unsecured. (See screenshot)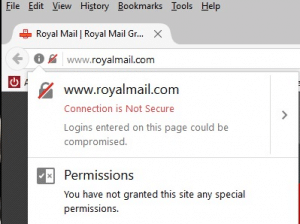 This is bad for your business, especially if users will be carrying out transactions on your site.
The Importance of SSL are numerous and the majority of them can be described as follows:
SSL Provides Protection: The information we send on the web is usually passed from computer to computer, so the primary reason why SSL exist is to keep this sensitive information encrypted so that only the recipient can access it. Without SSL, any computer will be able to access your visitors' credit card, password and other sensitive information.
SSL Provides Trust: A website with SSL certificates is perceived as a trusted site. It gives users the assurance that their connection to the site is secured. For a transactional website, it will give users the confidence to put in their card details. Another thing about SSL is that phishing attacks are prevented on sites. A phishing email is an email sent by a criminal who tries to impersonate your website. The presence of SSL will allow users to trust you enough to perform any form of action on your website.
SSL Provides Authentication: SSL encrypts important documents and also provides authentication, which makes sure that information you are sending is going to the right server and not to an imposter who is trying to steal your information. Authentication also prevents look-alike websites from acting as you thereby tricking customers for their information.
The various types of SSL your business can leverage on as follows:
Domain Validation SSL: A domain validation SSL certificate is available for all individuals, businesses, sole traders and private customers. There is no paperwork; you need to pass validation via email or alternative validation methods only. It takes 3-8 minutes to receive issued SSL after passing verification. This type of validation is best if security is not really a priority for you but you want your visitors to perceive the site as credible and genuine.
Business Validation SSL: Business/Organization SSL allows a company to verify its business name, address of a company and phone number of the website they are visiting and makes it safe to use.
Extended Validation SSL: An extended validation SSL certificate requires a longer checking process comparing to Domain and Business validation certs, but it worths it, as you will get the highest possible trust level from all visitors and customers.
Other types of SSL are Wildcard SSL and Multi-domain SSL. You can purchase an SSL certificate for your website today in Nigeria for as low as N3500 naira per year on www.Upperlink.ng