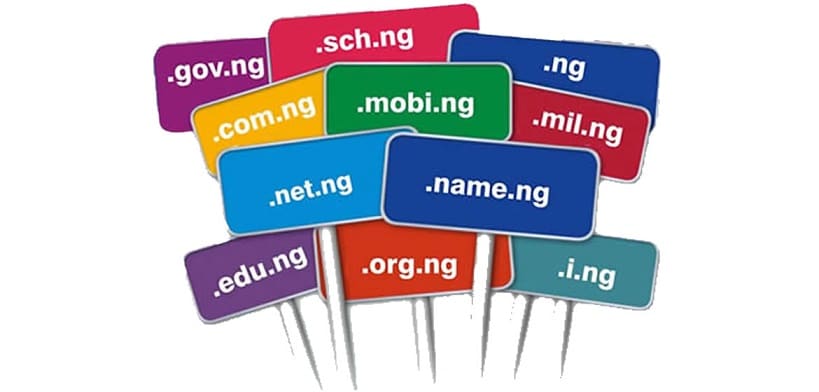 ---
As you've well observed from our previous posts, the right domain name can make or mar your business website project. Once the idea to get, a website comes to mind, getting a domain name should be the next, expected step. After that, you can start bothering about the web hosting, website design and the development of contents for your website.
To help you make the right choices, this post explains the significant things you should consider before choosing a domain name for your site.
Local or Global
The first thing to be considered while choosing a domain name is whether you're business is to serve a local (Nigerian) or global audience. If you wish to target a Nigerian audience alone, then it's ideal for you to go for a Nigerian domain targeted to a local audience. However, if you're planning to target a global audience, then a Nigerian domain name is not going to be ideal for you. If your audience is a local one, .ng or .com.ng is suitable for you; otherwise .com, etc. are for you.
Extensions
Once you've decided to get a domain name, you need to find a matching extension. As mentioned earlier, you can choose either Nigerian domain names such as .ng, .com.ng, .org.ng (for non-profit organizations in Nigeria) or you can go with the traditional global extensions like .org, .com, .net etc. One problem though; most of the domain names you'll find with these mentioned above are taken, especially if the name is strategic.
This leaves you with the option of going with some extensions like .co, .info, .biz depending on the nature of your business. However, these extensions are seen as "poor versions" of the primary domain names.
Brand or Keyword
The name before the extension is another essential aspect of choosing a domain name. When it comes to the name, you have two choices; you can either use your brand name for the website or a keyword (preferably a relevant keyword). You need to note, though that domain names based on the brand name are cheaper than those based on keywords. This is majorly due to the high competitiveness of the keyword domain names. In fact, it's always almost hard not to find a relevant keyword domain name; you need to make do with names that are as near the keyword as possible. If you can afford a keyword based domain, especially on a top-level extension like .com, .com.ng, .ng, etc., be sure to reap the benefits.
Type of Registration
Whether your domain is free registration or premium matters. As mentioned earlier, getting a domain name that fits both your requirements and is free to register is tough. For many years, people have been buying domains either for use or for retail purposes; trust us, some people make a business out of reselling domains. This nature of always being in demand makes it almost impossible for you to get a high-quality domain that is free to register.
However, if you must go for quality, you must pay for quality. Undoubtedly, it's worth it in the long run. Buying premium domain names has its benefits which you can explore. So, find out if you need a free domain or a premium domain.
Conclusion
As you have well noticed, websites are springing up everywhere both for business and non-business purposes. There are now numerous things to consider before choosing a domain. Before now, extensions and unique domain names matching your business name are readily available, but now, the reverse is the case. With these factors to consider before choosing a domain name, you can surely make your choice and get a perfect domain name for your business.
If you do wish to go for affordable but highly relevant domain names, be sure to check out our cheap domain names which have instant registration for you to get started immediately.
We offer both Nigerian and global domain name registrations and offer different names and extensions for you to choose from. Our Domains and web hosting packages are competitively affordable with some of our extensions being the cheapest website domains in the industry.
Do take a look and make your choice.
If you have any inquiry, contact us as we're readily available to attend to your questions anytime.